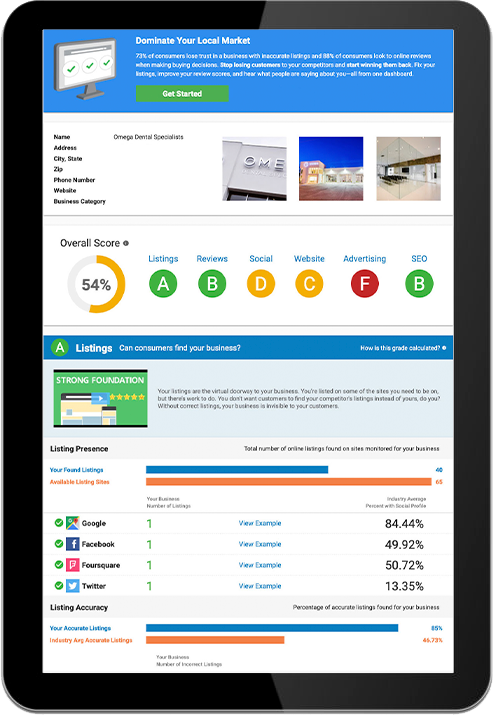 Get A Free Snapshot Report
An award-winning, automated marketing needs assessment for your business.
Our Services
Our fully-managed solution makes targeting your customers online easy
Digital Advertising
We bring the BUZZ to your online advertising with a fully-managed service that will improve retention and revenue.
Reputation Management
Reputation Management shows businesses what people are saying about them, improves their visibility in local search.
Search Engine Optimization
More than 50% of people planning to buy a product/service use general search terms to find a local business that sells that product/service.
Social Media
Keep your followers engaged to grow your audience and build brand loyalty and grow your business more
Listings
With Listing Builder, your clients can establish accurate business listings across the web, increasing their chances of getting found in local search.
Websites
People expect websites to be mobile-optimized, fast, and informative. Build a mobile-friendly website that provides information
Hours of Operation
M-F: 10:00 AM – 7:00 PM
S-S: Closed